Furniture Delivery Los Angeles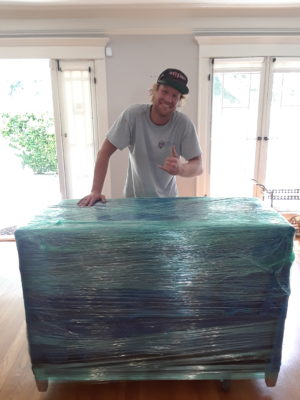 When you looking for furniture movers in Los Angeles we offer reliable moving services at affordable rates. Our priority is the safety of your belongings. Whatever you moving: couch, fridge or a dresser we will offer you a competitive rate and will accommodate you with the best delivery window. Stairs are not a problem!Furniture or appliances delivery can be tricky as well.
Sometimes larger items like a fridge or a couch won't feet in the door. So the only option would be to take couch up from the balcony using straps or dismount doors on the fridge in order to get it in or out of the place. Likely, our movers know how to handle the most complicated situation and will make sure that your items will reach its destination safely and without a scratch.
Furniture delivery Los Angeles is not an often service that la movers offer. We provide full moving service for any type of furniture, one item. Let's say that you want to move a bed. Our experienced team will provide free assembly and disassembly, separately wrapping head and leg board, wrapping mattress into the plastic wrap to avoid any dirt on it. Once we arrive to the destination, we will assembly your bad and will place it exactly where you want it to be.
We also provide IKEA Furniture delivery and assembly. After giving us a call and pick up window we will inspect the furniture at Ikea store and will be right on our way to your address. The most common IKEA pick up location is in Burbank, CA which means you can expect your delivery with an hour or two if you live in Los Angeles County. Usually, we provide flat rates to delivery furniture because sometimes the assembly part might take longer than expected, especially when it has a lot of parts. And our goal is to make easy and simple as possible for our clients.