A Los Angeles Moving Company Now Offers Packing Services In Los Angeles!
No time to pack? We are now pleased to offer both packing and moving services in West Hollywood and Los Angeles – please ask!
Packing Things Yourself – Here Are Some Helpful Hints:
*De-clutter before packing for your move!*


De-cluttering, before you begin packing, is an important step to take before preparing to move. It allows you to decide what items you will need for the new house, what you will have space for and ultimately what you can let go!The most important thing to remember when de-cluttering is that you will be making room and getting rid of both physical and emotional baggage while lowering your overall moving costs. An average four-person household that takes the time to de-clutter can take up to a seven-ton van to move everything out, while a household that chooses not to de-clutter can take up to twice that to get everything moved out in a timely fashion.Some feel that de-cluttering can be considered essential while others find it to be heartless, as they have a hard time parting with certain cherished items – but either way you look at it, moving is one of the best times to do a proper de-clutter – in fact sometimes, it's the only true 'spring cleaning' that will ever take place. 
And while it's always good to hang onto things of sentimental value, do you really need a newspaper from 1985 with an article about something that you may have found important at that point in the time such a cookie recipe, health tip, etc?Get rid of any papers that you don't need (though keep all important documentation) – consider donating any magazines, books, old toys or clothes that are in good condition to a local charity or homeless shelter. You could also sell them on Ebay or a similar website, to make some extra cash for the big move.These donations and sales make perfect sense – you're not wasting perfectly good items you will probably never use again, and you could sell the really good condition items in a variety of places. You could also hold a yard sale if you have enough time! Getting rid of the things you don't need is both freeing and releasing, and can actually generate you some much needed extra cash. You could even sell off surplus office, or craft supplies, if you have them spare, making your home office move a lot easier.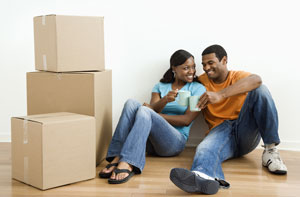 Full rooms can take two or three days to pack, but sometimes you also have to do other 'chores' such as repairs, painting, or replacing old or worn items before moving. Some people do that while they are planning to move, others move out and leave their house for a landlord to care for, while others decide to move from one housing association home to another.It's important to keep in mind that you will NOT want to pack your whole house in a week, given the choice. Packing is dull for most people – it takes a lot of time that you might want to spend elsewhere. And while packing, and de-cluttering as you go, is an essential aspect of moving, there are a few things you can do to make the time go a bit faster.
Clear out your biggest cupboards first – you can store boxes and other packed items in there – and you never know, those cupboards may just be full of additional clutter as well – once you've cleared the cupboards, sweep and wipe down the surfaces and then use those cleared spaces for the boxes you're not using now and won't use until after your move.
Pack items you know you won't need first – it might seem obvious, but packing up and putting away your winter clothes in summer, or putting away your rarely used hobby items stored in the bottom of your closet is a must.It means you're not living out of boxes for the duration of your packing, and it also means that you'll be able to store those boxes quickly and efficiently. Get rid of your children's old clothes and toys BEFORE you pack – it's not always easy to pack around small children, as it can be harder to sneak their favorite outgrown things into the trash bin, but just try to make sure they aren't watching you at the time.It's important to remember that space wins over sentimentality, every time, and if you're going to keep something ensure it is for the right reasons. Packing might take a while, but remember, if you're organized and mark your boxes while packing, your unpacking won't take nearly as long.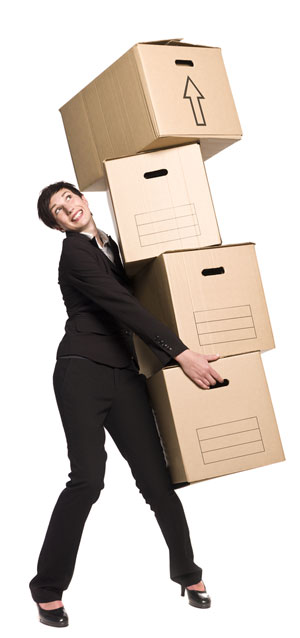 Fragile items are some of the hardest items to pack. From ornaments and dishes to antiques, photos and lights, you'll need to consider what you're packing, and how best to transport them.
Large photos, framed items, paintings and other wall based items are easiest wrapped in bubble-wrap and then placed carefully in a safe place – they'll need to be monitored carefully when moving, as anything falling against them could cause serious damage leading them to possibly tear or break.
By far and away, the most awkward items to move are computer monitors and televisions as they can be incredibly bulky – unless you've kept their boxes. You will find it very difficult to either fit them into a box or find that you need the boxes for other things. These items can be wrapped in sheets or dust covers and placed, with padding around them, in the van once the other moving boxes are put in place.
Most moving companies bind layers to stop them from shifting or falling, so you can secure your monitors, televisions and computers in the same way.
Fragile items, such as ornaments and dishes can go in polystyrene bead lined boxes, or be packed in bubble wrap, but it is important to remember that this will cut down on the volume of the items you can fit into that particular box, and there is still no guarantee that they will survive the move.
Careful packing does minimize the risk of things being broken, but one of the only ways to actually ensure that you have no breakages while moving is to take them with you personally, or, if hiring a firm, allowing them to pack these items for you with special care and attention.
Newspaper is a great buffer item, but remember, the ink may rub off when you're in transit, giving you another 'chore' to clean up at the other end of the move.
You can get white "newsprint" paper from most box suppliers, which is considered to be best for packing and wrapping your most fragile items.