Los Angeles moving company Max Power Movers LA stands out with the highest standards of moving services. We can help you from packing your belongings to moving your entire house. We provide moving services 24 hours. And you can call us the very last minute even for the after hours move. Most of our moves are commercial and residential. We move studios, apartments, houses . As well as we provide  one item delivery, gym equipment moving services and if you simply need treadmill movers. We can provide with Hourly or flat rates. Contact us now by calling/texting to 323-413-5526 or submit a quote form on our website.
Max Power Movers LA is dedicated to the communities that we serve. We believe in giving back; that is why we have several programs that highlight our community involvement.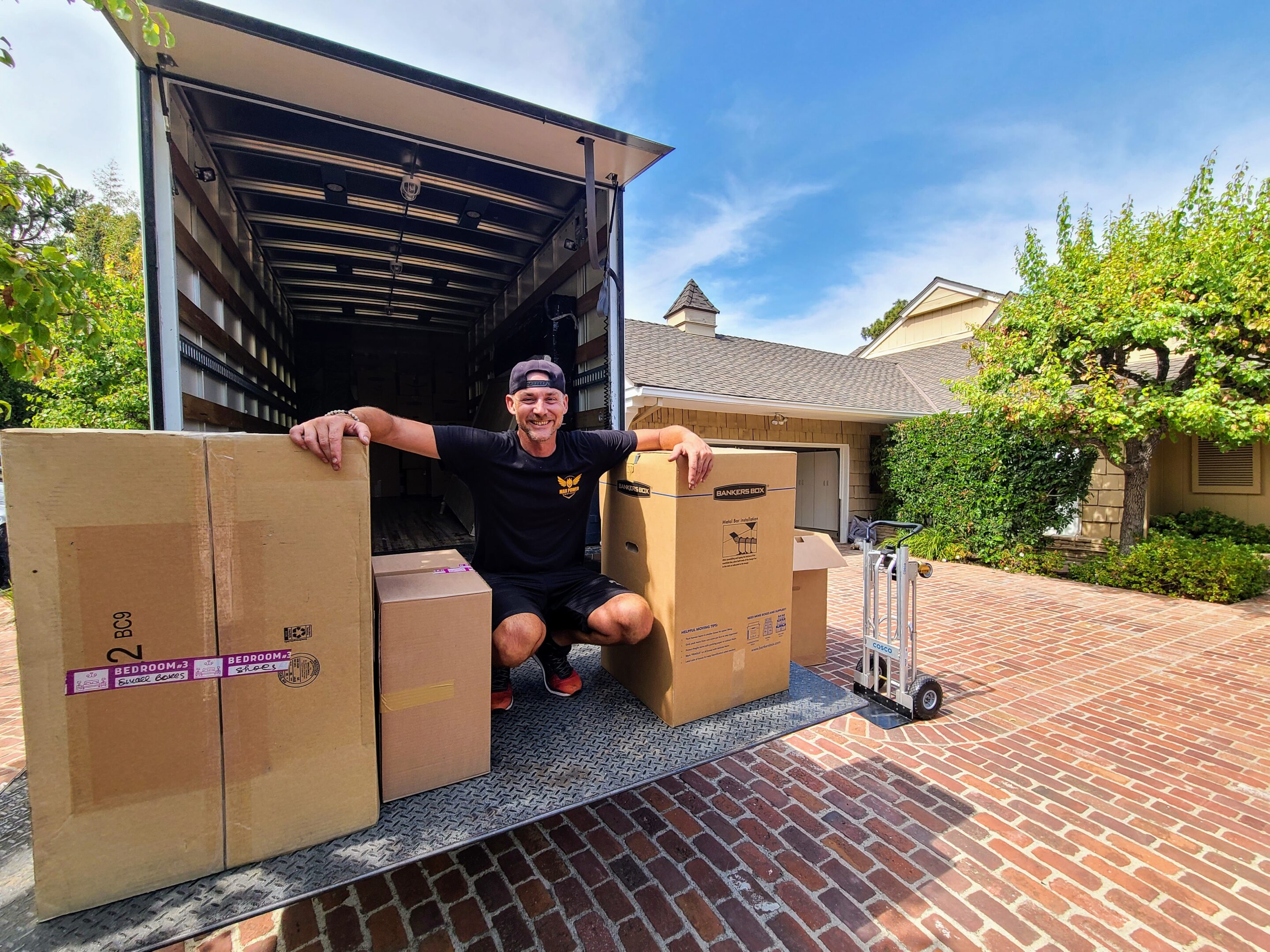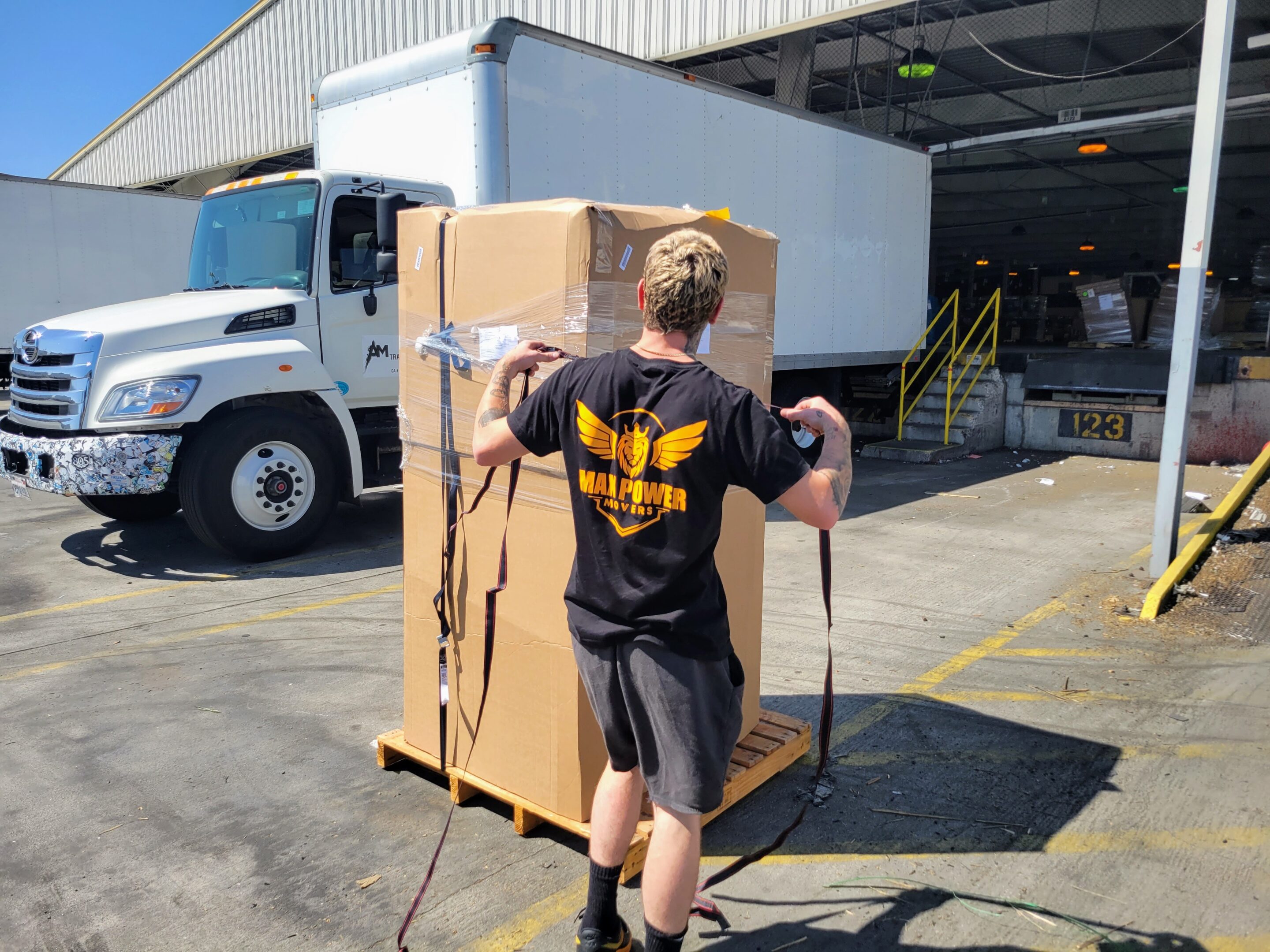 Why Choose Max Power Movers LA
Our goal is to provide you with efficient and safe delivery of your goods without hurting your budget.
Upfront pricing-No hidden Fees

Dedicated trucks

Storage

Best Rates Guaranteed
Customers across the L.A. area choose us for their moving needs because we are renown for our affordable, friendly and professional service
Max Power Movers is a one-stop solution for all of your transportation and logistics needs.
Our headquarter office based out of Los Angeles, CA and we proudly offer complete moving solutions for businesses and homes here in Los Angeles and California.
Besides moving services in Los Angeles and CA, we also offer logistics and warehousing for businesses. If you own a small online business and need help with delivery or an if you a bigger company from a different state, we can offer 3pl logistics and warehousing.
We always work towards minimizing costs, maximize labor productivity and meet increasingly demanding shipping deadlines.
Max Power Movers is a third-party logistics company that provides shipping logistics for small business and e-commerce partners.
Our 3PL warehouse solution offers third party logistics shipping and fulfillment so you don't have to spend any more time on picking, packing, and shipping orders.
We leverage an extensive warehouse network and truck fleet in California to get your products to market faster. That makes your customers happy and shortens your cash cycle.
Many 3PLs want to provide an existing solution they claim is "the best." We believe the right solution for you is starts with listening to your needs. So, we start with a clean slate. We don't design a solution for you, we make it with you, working in lockstep to jointly solve your specific needs.
We Offer:
Complimentary access to our digital transportation management program, which allows clients to check freight quotes, track their shipments, view invoices and bills of lading, and access other shipping information at their convenience
Competitive freight quotes, thanks to our extensive partnerships with freight companies nationwide
Consolidated billing, claims management, and the services of a highly attentive customer support team to promptly address any questions that arise.
We overcome logistics challenges through Individualized analysis, with custom-tailored planning to provide solutions that are unique to each situation