Commercial Movers Los Angeles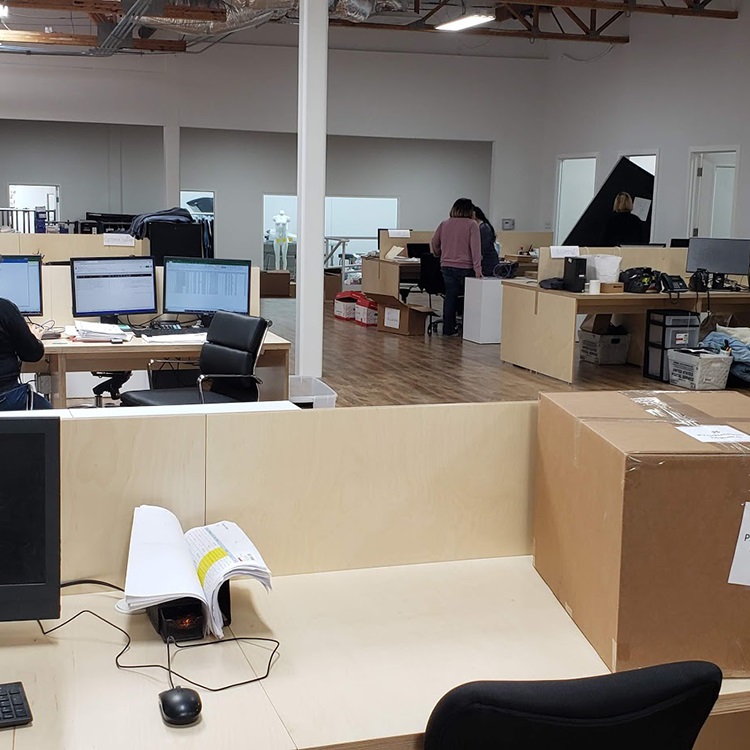 Our goal is to provide you with efficient and safe delivery of your goods without hurting your company budget. Max Power movers Los Angeles provide different commercial moving services. We do it all. From a simple office or business move to complete logistics with Packing, Storing and Moving. Just contact us and tell us your commercial moving needs.
When we start doing a commercial move, we ensure that things are labeled for each employee or associate. We then package everything using bubble wrap and other packing materials. So that computer equipment is handled in a safe and efficient manner. Office supplies, copiers, toner, and decorations are also labeled and handled so that they arrive at the new location in the right order.
We make sure to place it in the proper department. So that way, we prevent items from being misplaced or misdirected. Office furniture is also handled with the utmost care. We realize that office equipment is expensive, or perhaps you have desks and chairs that require special handling.
That is why we use the padded dollies and hand trucks, as well as trained specialists. Our professional movers will make sure that everything arrives in one piece. We will do everything to be your best option when you need to move your office, whether you have one employee or hundreds.
Commercial Moving Company
If Los Angeles County were a nation, its economy would be the 19th largest in the world. It is home to more than 244,000 businesses, with more minority- and women-owned businesses than any other in the nation. It is the nation's top international trade center and manufacturing center.
One of the key features of our commercial moving Los Angeles is that you can hire us with complete confidence. There are cubicles and belongings to be labeled for each employee. Expensive office equipment such as high-end copiers and projectors.
Dozens or hundreds of computer equipment that needs to be handled with the proper care. We have helped everything from home offices to entire corporations for a commercial move. And our clients, in Los Angeles and the rest of CA are always glad that they hired us.
Commercial Movers Los Angeles CA
Moving your Los Angeles offices may be a stressful time. You have to focus on your business while our commercial business movers making sure that the move process goes seamlessly. This includes packing the inventory, making sure everything is accounted for, the actual move, and unpacking. This puts a lot of unnecessary stress on your shoulders.
By using our commercial moving services in Los Angeles CA, you can minimize the stress of the commercial move.
Minimize Your Office's Downtime With Fast, Reliable Movers
Your Los Angeles office becomes your home away from home. So, when moving, it requires some of the same thought and consideration that you would give your home. To make sure the move goes off without a hitch, you'll want to hire the most reliable and professional commercial moving company that you can find.
Our commercial movers in Los Angeles have a wealth of knowledge when it comes to packing and moving different furniture and office items. We pack up your inventory in the strongest and safest packing materials.
This keeps everything safe and secure when moving.
By hiring a fast and reliable commercial mover, you waste less time. We ensure that your items are packed, transported, and unpacked for you. You can get back to work in your new space in no time!
How To Choose A Reputable Commercial Mover In Los Angeles
There are many commercial movers, so how do you choose the right one? Well, here are some things you should always look out for in commercial movers.
Licensed And Insured
If your LA movers are not licensed or insured, it puts all your belongings at risk.
On the Los Angeles moving services company's website, there should be evidence that they are licensed and insured. If you are still skeptical, ask the company about this before committing to them.
Max Power Movers are licensed and insured Los Angeles commercial movers.
You can rest easy knowing your office equipment is in good hands.
Up-Front Pricing With No Hidden Fees
Moving may have a list of hidden costs, to avoid these, ask about any additional fees. Then, you can be prepared.
Quality commercial movers won't demand cash or a large deposit before moving. By paying in advance, you have no guarantee when your items will be delivered.
At Max Power Los Angeles, we offer flat and hourly rates so the amount you pay is based on the amount of furniture and items you need to move.
Experience
Avoid making use of LA commercial movers that seem like they were born yesterday. Ensure that the company you are using has a good track record!
Getting Ready For The Move
Commercial moves in LA are no small task. We have compiled a list of things to remember, to make the transition and move easier.
Inform Your Employees
Your employees need to be aware that their work area will undergo changes and that you're relocating. These changes may affect their private lives. So, make sure to inform them a couple of months in advance.
Book A Moving Company
Moving your LA office is too complicated and difficult without getting professional help from commercial movers. Expert commercial movers will minimize stress and damage, as well as increase efficiency. Make sure to book our commercial movers in Los Angeles as soon as you get the chance.
Item Management
This may be the perfect opportunity to get rid of office clutter and make sure you take only the important items with you to your new space. Also, each employee is responsible for their personal belongings so make sure to tell them to pack away all of their things.
Secure Your Office Inventory
This is one of the most important aspects of moving, securing your inventory. You want to ensure that your inventory arrives at the new offices intact and that all of it arrives. There are many ways of ensuring this.
The first is to work with a reliable commercial moving company. Then, either with the company or on your own, access your inventory.
Here, make sure you organize everything and make a list of all the items. By using quality packing supplies, you can secure everything and make sure that it reaches your new location.
At Max Power Movers, we can help you with all the packaging and labeling to ensure your move runs smoothly. Our commercial movers in Los Angeles are reliable and efficient – making your transition to a new workspace as quick and pain-free as possible!
Commercial Moving: Why Us?
Are you looking for a moving company to relocate your office, commercial or industrial place? look no further! We are experts in commercial moving and we guarantee that your move will be completed successfully with us. Our team of professionals will make any commercial moving in Los Angeles hassle-free and well-organized. Hire us and devote your free time to deal with more serious business tasks. Find out what features make our commercial moving company the best choice for you.
5 Key Reasons to Get Our Commercial Moving Services
Well-trained specialists. Our commercial movers are a team of experienced specialists who know how to take care of expensive office supplies and light industrial equipment. We guarantee that you won't miss anything after the move. We make sure that all equipment is labeled and handled properly.
100% Confidence. Be sure that all of the high-end pieces of equipment will reach their destination. You have nothing to worry about — we ensure that all the items are packaged properly and transported carefully. We guarantee that the belongings of each employee are safe. All the pieces of furniture will be delivered undamaged. Our company uses high-quality packaging materials and labels each item to keep things organized.
Perfect organization of the moving process. All stages of the office move are planned stage by stage. We can take jobs of any size: from a standard office move to a more complex logistics process of moving a manufacturer or an industrial space.
No hidden fees. We have a very transparent pricing policy. Choose from the hourly or flat rate. By choosing our team of experts, you know the price you pay in advance. We will tell you about any additional fees if there are any beforehand. You won't face a situation when you aren't ready to pay for the move as you've expected to see another cost.
Flawless reputation. As a business ourselves we believe that reputation makes a huge impact on the company. We have helped hundreds of businesses to avoid the stress caused by the office move. You can find many positive testimonials from our clients to make sure that you can rely on us at any time. Some of them are Universal Studios, 805 Degrees pizza, LA Fitness, Gardner School, and more.
Entrust your commercial move to our experts and be sure that the whole process will run smoothly. We know how to make the time-consuming and stressful move completely pain-free for you. Get a quote now!
TAKE A LOOK AT SOME OF OUR CUSTOMERS