Moving from Los Angeles to San Diego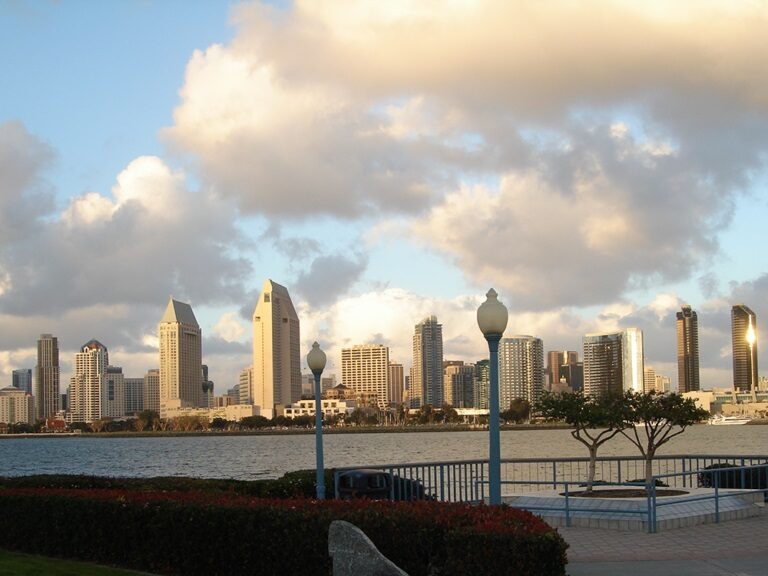 When you need movers to move from LA-SD we are happy to assist you for any type of the move you have. Whatever it is, a single item or a 4 bedroom house. By saying movers, I mean people who are committed, who know their job, who are efficient and who are ready to get the job done. When you contact us for our services, our customers always agree to the fact that we show up on time with all our tools ready for action. We always efficiently respect your valuables by wrapping them up so that they do not get lost during long-distance transportation.
You may wonder, how about loading? When we load up the furniture in the truck, and every other item that has been boxed, we tie them up an strap them so that we will be sure that they are safe, and nothing gets missing along the way and that they will provide a smooth ride for from Los Angeles to San Diego. It is important though that as a customer, you ask the much-needed questions and read up reviews too. You can receive some helpful information from our website, Facebook and you can also drop off your question in any of these platforms.
Without delay let us see some services we provide which should motivate you time and again to choose us for your moving services.
Services provided by Max Power Movers from LA to SD
• Flat rates
You don't want to have any surprises for a long distance move. That's why we offer fixed (flat rate) price for your move from LA-SD. After giving us a call you can send us ether pictures of items you moving or we can provide a free in-home estimate.
• Full moving service from LA-SD
We can assist you with full moving and packing service. Starting from packing and labeling boxes, assembly and disassembly to loading everything into the truck and unloading it at the new place.
• One item delivery
If you only need to move one item from LA to SD then give us a call! We offer the best rates for single item delivery. Whatever it is: fridge, couch, mattress, washer or dryer. We will provide you with affordable rates and best time delivery. Call now to get a quote!
• Our company is insured
Basic insurance always included in the cost and we can always provide you with different coverage options for your move or delivery.
• We track your inventory
We have customer support without waiting line, which makes you find out where your belongings at within 45 seconds after you call. We love to provide our customers with all the information they need. Our goal is to make you feel 110% satisfied and use our services again.
Claims and references
It is important for you to know that the company you are working with has references. We are confident in our services, so we do not mind if you do your research about us. Do what you must, and you would be surprised at how efficient our Long distance moving has been.
At Max Power movers, we endeavor to give you just what you need, and we love our job so much, and we try to make you comfortable as we do our job. If it is your desire to carry out a long distance move, you have no need to worry because we are the best when it comes to our affordability and professionalism.
Moving from Los Angeles to San Diego?
If you are moving from Los Angeles to San Diego, Max Power Movers is here to provide you with high-quality moving services at affordable prices.
For your Los Ageless to San Diego move, we will provide you with an accurate moving estimate that is based on your specific moving situation. This will help you to plan out your budget.
Our goal is to provide you with the most affordable and accurate quote on market possible.
Whatever you moving -home or an office we can provide you with a free in-home estimate and workout the preferrable dates for your LA to SD move.
We offer a wide range of moving and storage solutions to accommodate the specific needs and requirements of your move from LA to San Diego, including disassembly/ assembly, professional moving labor-, short- or long-term storage, packing, unpacking assistance, and much more.
We offer a different variety of services to help you in every aspect of your moving to San Diego from Los Angeles. You can either hire our professional Los Angeles movers to take the job from start to finish or you can hire our moving team to work on specific tasks. No matter what service you require from us, our professional team is always ready to provide a reliable and affordable moving service from Los Angeles to San Diego to get your move done on time and efficiently.
Regardless of the service you need, our LA to SD movers provide you with the utmost care when handling your valuables so you can achieve a smooth and stress-free relocation to San Diego, CA.
Why Choose us in Los Angeles to San Diego Moving Services
Our hard work and professionalism have earned us recognition from hundreds of customers that had received our Los Angeles to San Diego moving services. We are proud of the positive reviews from our clients They loved our moving services and they are happy to testify to the professional help offered by our LA to SD movers. Our dedicated movers from Los Angeles to San Diego are background-checked and trained professionals and they know how to get the job done right.
Whether our clients need: professional help packing and unpacking, disassemble or reassemble furniture, moving labor, and much more; our clients know that we can create a customized plan for every customer.
Talk to our professional staff to receive an accurate estimate of your moving costs. Our staff has the knowledge and the experience on residential and corporate relocation to San Diego. No matter how challenging a relocation job is our highly qualified movers in Los Angeles are here to assist you with moving to San Diego from Los Angeles