Apartment moving service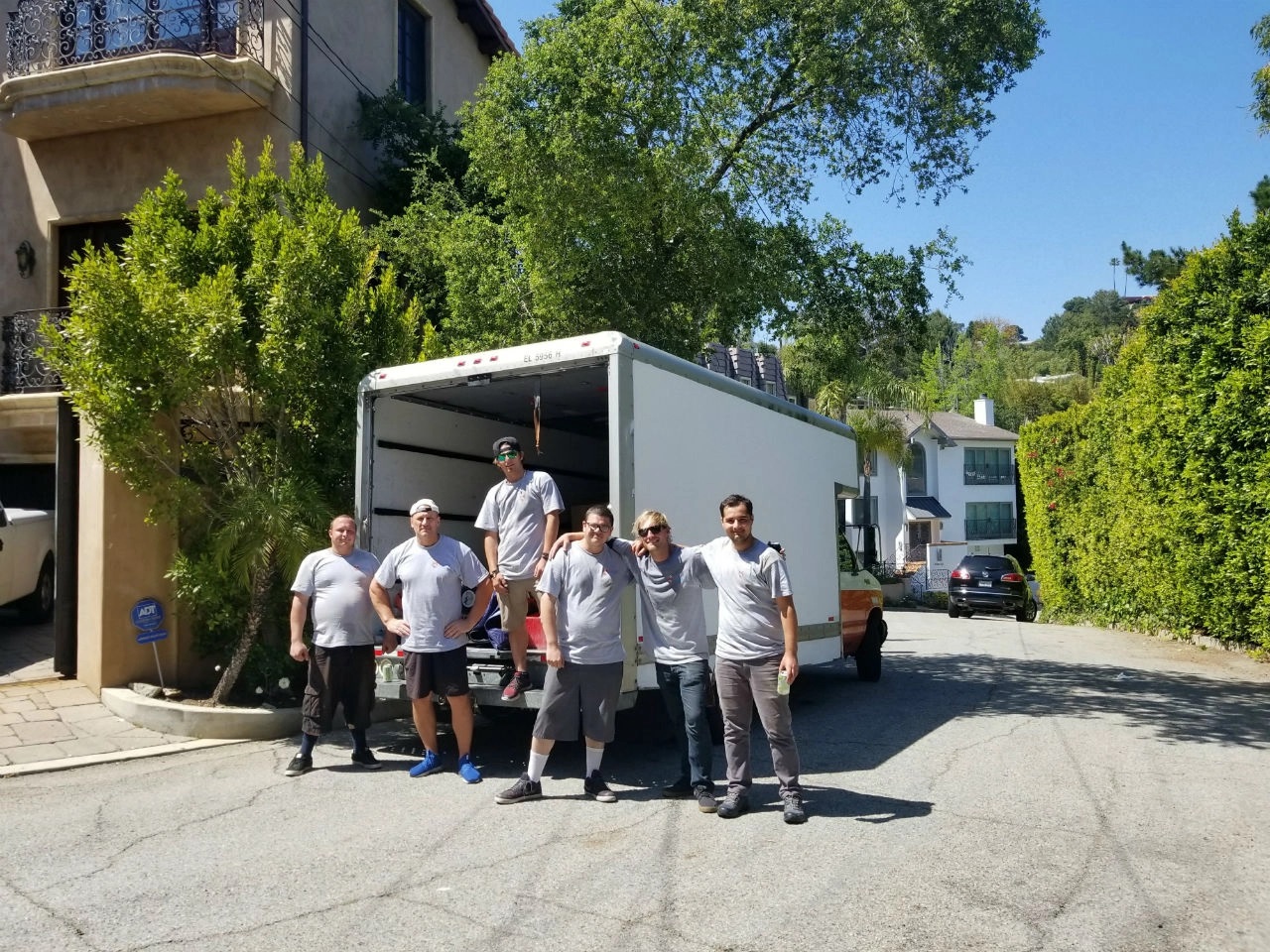 Apartment movers
Do you have flights and flights of stairs that make your move challenging or difficult and are looking for moving help? moving companies morgantown have been trained and have the experience necessary to handle even the most difficult sofa vs narrow hallway challenges.
We also have the muscle power! It takes a tremendous amount physical effort to move a refrigerator or sofa down staircases. When there is no access to an elevator or the dimensions of the space available are too narrow, you can count on us to be able to have the manpower to go down the stairs on the way out, or up several flights of stairs as you arrive at a new apartment. That is one of the great benefits of hiring professional movers in Los Angeles instead of just renting a truck yourself: You have a team of excellent residential movers to help you!
More Information:
In addition, we have all of the necessary moving supplies and materials to make your move speedy and hassle-free. There is no additional charge for these services! Everything is included in our pricing. Whether it is a studio, one-bedroom, or full condo move, we have a pricing structure that you will find affordable and convenient. We also adjust the size of our crews for each job. Don't worry about not enough of us showing up, or too many showing up for a one-room apartment. We'll determine the size of the job and arrive with a friendly, capable crew ready to take on the job. This is what happens when you hire the best movers!
Services and Helpful Links:mover
Our apartment movers in Los Angeles offer completive rates and high-quality moving service. Every move is different, that's why we offer customizable moving solutions to fit your budget.
For moving your apartment in Los Angeles, you can choose one of our apartment moving services which could be a full moving service from one apartment to another or you can hire us for a partial job such as packing or simply labor to load a pod if you are moving Long Distance.
Our apartment movers in Los Angeles offer completive rates and high-quality moving service. Every move is different, that's why we offer customizable moving solutions to fit your budget.
From packing fragile kitchen items to providing COI for your building. Max Power Movers got your back.
Reliable Apartment movers like Max Power Movers know how to ensure a quality and stress-free moving experience. Simply let us know where you're moving to and from, and describe your moving needs, and our professional apartment movers in Los Angeles will handle all of the logistics, planning, and moving for you. From our years of experience, we know all routes and times to make your move as efficient as possible, and we've performed moves from all kinds of cities in the surrounding greater Los Angeles area.
Give us a call or fill out our quick quote form to get an estimate for moving an apartment in Los Angeles. We're happy to provide a free in-home estimate and answer any questions you may have. Remember that when it comes to moving companies in Los Angeles, Max Power Movers exceeds your expectations, starting from the very first phone call to completing your move. Our goal is to provide with a stress-free and efficient moving service at an affordable price
Depending on the type of the move, we offer flat and hourly rates. After giving us a call or submitting a quote form we will gladly provide you the best moving solutions that fit your budget.
With years of experience completing successful moving jobs across the greater Los Angeles area, we've earned a reputation for ourselves as one of the most reliable movers in the area. One of the most important reasons our customers choose us is our variety of services and transparent pricing We believe this made us a simple, one-stop solution for all of your moving needs in the Los Angeles area. While we've got apartment moving services for just about every possible need, some of our most popular services include packing, unpacking loading and unloading, warehousing, final mile delivery, and more.
We cover a wide range of cities in the Los Angeles area, including Santa Monica, Marina Del Rey, Beverly Hills, Redondo Beach Manhattan Beach, and many more. We're also not just Los Angeles apartment movers. No matter where you're moving to or from, or what moving services you need, we can provide everything commercial move to small residential moves and apartment moving. We will handle your belongings with the same care and respect that we would use for our own.