Moving company in Pasadena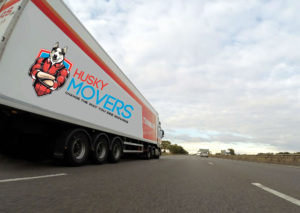 If you are planning on moving to Pasadena and are looking for a moving company in Pasadena either for a new home or moving a business, Max Power Movers can help you.  The best thing you can do is hire a local mover that understands the area.  There are also a few tips that can help you lower the cost and the stress of moving.  Below we have listed some tips for you, based on the years of Max Power being in the moving business.
Tips from a moving company in Pasadena
Tips on how to save money:
To save a few dollars for your move to Pasadena get the supplies yourself. If you need a lot of boxes, then you can do so by going to a local grocery store.  If you don't want to get used boxes, then head over to an office supply store or a storage facility.  We suggest getting several different size boxes, a ton of tape and moving blankets.  You might want to get some shrink wrap along with some newspapers to protect your dishes.  If you live in Southern California there are no shortages of grocery stores, office supply stores or storage unit facilities.
If you are worried that you might have a large number of supplies or trash after you make the move to Pasadena, discard the items yourself. If you don't want to pay the moving company in Pasadena to discard the items do it yourself.  You might be able to find a local charity in Pasadena that would be happy to take your items.  In addition, you can break down the supplies and store them in your garage.
You can save money with a Pasadena moving company by packing some of your items yourself. Some companies charge a premium fee, Max Power doesn't but if you don't hire us do some of your own packing.
A moving company might offer you some additional insurance. Do yourself a favor and contact your insurance company first.  It might turn out that you can get more insurance for less by going through your broker.
Time your move so that when you leave you are not responsible for additional rent or a house payment. This can be a challenge depending upon the availability of your next location but if you can time your move accordingly.
Additional tips to make your move to Pasadena less stressful!
Even though you are hiring a moving company in Pasadena, make sure to plan. Our experience shows us that many families wait to the last second.  To avoid additional stress of a move, make sure to plan your move prior.  Stage your items to have them easily moved prior to a moving company coming in.
We suggest planning 2 months ahead so make sure to contact a Pasadena moving company quickly. Once you have settled in on a move date, pick up the phone and call Max Power Movers right away!
Allowing for prep time you can have a chance to either sell unwanted items or donate them to a charity. If you sell items to pay for the move, place ads on sites like Craigslist or have a garage sale.   Therefore, you need to give yourself enough time to avoid unneeded stress.
Plan to shut off all utilities and turn on utilities prior to moving. This is something that gets overlooked quite often.  Make sure to contact the cable company, electric, and gas, water, and trash companies.  Let them all know of the right disconnect and connect dates to avoid any lapses.
Finally, after choosing the moving company in Pasadena that you want to work with verify their licenses. You can contact the California Public Utilities Commission to check on licensing, insurance and reputation.  Make sure to get all the information you can on the moving company as well.  Go to Google and check their references as well.  We have provided a link at the end of this post for you to find ours!
These are 10 great tips to help you find the best local Pasadena moving company.  We hope that you end up hiring Max Power Movers as we take our job seriously.  We believe that you want to have a company that will help make your move easier not more difficult.  If you do end up looking at our reviews, you will see that we have come a long way in achieving that goal. We consider ourselves a seasoned moving company servicing all of Los Angeles County.  We have done hundreds of moves and have satisfied hundreds of customers.  Moving is a huge undertaking, we hope to make that process much easier for you.  We are confident that after you make your first call to us you will see that we know what we are doing.  We look forward to hearing from you and hopefully, we can earn your business!!
CLICK HERE
to read our Google reviews.  We are confident that you consider us a top moving company in Pasadena after you do read them. Click on
MOVING COMPANY
to learn more about Max Power Movers! You can also check us out on our map if you would like to see where we are headquartered: