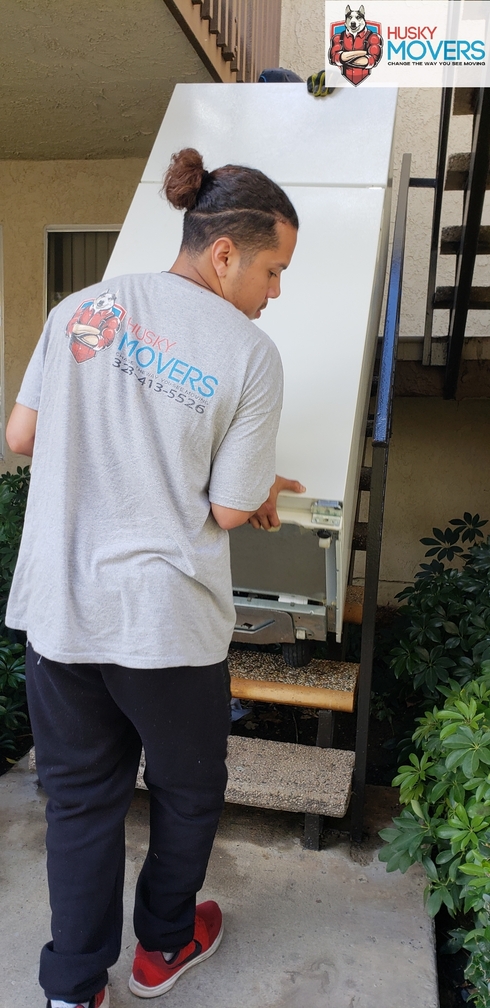 Appliances delivery Los Angeles
Max Power Movers LA provides white gloves residential and commercial appliances delivery & installation services. We can help you with local Los Angeles delivery as well as moving within California.
We pay extra attention to the details and we always make sure that your appliances are properly wrapped to avoid any scratches or damages, delivered on time and installed correctly.
Stairs won't matter! We make hard work look easy. 
Refrigerator  Movers:
From a single door to double french door We move them all. Our professional crew knows how to fit the biggest fridge into the narrowest doorway. 
From disconnecting water hose to reassembling the doors.  We make hard work look easy. 
Washer and Dryer delivery:
We provide a full spectrum of washer and dryer delivery services. From picking up and inspecting your purchase at the store to b2b delivery. 
The best part- we don't charge extra for the installation! Safe time and money by hiring Max Power Movers LA 
Furniture and appliances delivery
We offer professional installation and appliances delivery in Los Angeles and CA
Our professional team can handle stairs, tight corners and get your washer, dryer or a fridge to its destination safe and sound. We make appliance delivery affordable, hassle free, fast and efficient. Our delivery experts can provide installation and removal services of your old appliances as well We require all our delivery experts who will be entering your home to do background check
There are usually a few scenarios of moving appliances.
1st Buying brand new appliances from a Home depot, Best buy or any other retail store.
In this case brand new products come in the packaging and we don't need to add any packing materials which will make it cost effective for you. In this case it's a pretty simple process where you need to tell us the pick up store location and your address. Make sure to mention if there are any challenges at the destination address. And type of delivery you prefer: Porch or White Gove.
The cost for this type of delivery usually depends on a few things such as: type of appliances (washer, dryer, or a fridge), Unloading conditions at the destination address- if there are any stairs. Also, if you want us to get it inside the home or just do the porch drop off.
We also make delivery of used appliances cost effective and easy. We always make sure that your machine in a good working condition at the pickup location and will provide proper packaging before delivering to a new home
Tell us the preferred date and time and we will handle the rest.
Appliances removal. We offer appliance removal services in Los Angeles.
We can haul away and recycle your appliances for a fee. Price depends on the type of appliance of course, so feel free to give us a call to get a quote for your appliances removal service in los Angeles. We also cover all major areas. Such as Ventura, Orange County and Riverside.
B2B delivery| final mile delivery
We provide b2b appliances delivery in Los Angeles and California. White glove and Porch drop off. We do it all. Need a Warehouse? We can provide that as well. From local deliveries to long distance appliance delivery in California. Our trucks go weekly to Northern and Southern California. Get in touch with us now for your b2b delivery needs. We can provide custom time frames, trucking numbers, inventory management and more.
DELIVERY|INSTALLATION| REMOVAL|STORAGE|WHITE GLOVE| B2B|Local and Log Distance|