Tips On How To Find The Best Local Affordable Moving Company In Los Angeles!!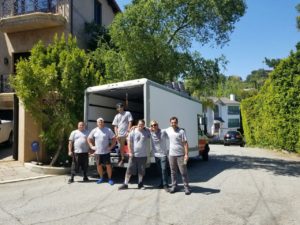 Moving to a new home in Los Angeles that means you need to make a lot of decisions!  The decisions to make are endless, when to move, where to move, what you need to do.  When Moving, you need to choose a local affordable mover in Los Angeles.  Here are some tips on how to find a company. You have plenty of choices and you will have no problem finding a company that wants your business.  You need to ask the right questions to find the best local moving company for you.
Here Are a few Questions To Ask A Moving Company Before You Hire Them:
Are you licensed? – Movers in Los Angeles should have a license provided by the Department of Transportation.  You will be able to check their license number and history by clicking here.
Do you have experience with my type of move? – You will want to ask them whether they have enough experience to properly handle the type of move you may require. Find out if they have experience in specific to your situation whether it is a high-rise building, a large house, a townhome that might have many steps.  If they are a reputable moving company then they should be able to do the job.
Tell me what your liability insurance provides? – Prior to you hiring a moving company you will need to ensure that your personal items are covered. Regardless of you moving to the other side of the town or a different area altogether, ask for proof of coverage.  If a company is unable to provide you with that information, then you should move on.  In addition, you should ask for the moving company to provide proof of liability insurance as well.  All legitimate companies should be able to do so without hesitation.  If you choose to, you can purchase your own policy from a third-party insurer.  We suggest you check with your own insurance company to see if you are already covered!
Can you provide me with a list of references? – We believe that it is important to check references before you hire a company to move your belongings. This should be easy, and we encourage you to do your homework by reaching out to the references provided.
These are all important questions to ask when you begin the process of looking for a Los Angeles mover.  These are your items that need to be moved and we are sure you have spent quite a bit of money buying your things, so we treat them as if they are our own!  Here are some more questions to ask as well!
Can you tell me how long the move will take?
How can I get in touch with you or the driver while you are in route?
Do you hire subcontractors?
Will my belongings stay with your company?
Are there any additional fees you have not told me about?
Do I have to pay for additional supplies?
Can you provide me with a cancellation policy?
How do you take payment?
Will you be able to pack my TV's and other items that require special packing?
What To Expect From A Full-Service Residential Moving Company In Los Angeles
The truth is that whether you are moving down the street or the other side of town, moving can be a challenging task to get done efficiently.  We do have some great news for you though Max Power Movers Los Angeles a local moving company can take that stress off your plate and handle everything from beginning to end! Whether you are looking for a company to do everything or possibly just a single item we can help.  We will save you time, so you can focus on the other items you need to while planning a move, for example, switching utilities to include, electric, gas, water, cable etc.  We all know how time-consuming that can be, what should just be a simple phone call can turn into a day of dealing with that!
Maybe You Are Considering Doing Your Move Yourself?
Maybe you are considering doing the move yourself?  When you consider all the running around that needs to be done, truck rentals, moving supplies, getting your buddies, what you save in money is not worth it in time!
What Will A Reputable Moving Company In Los Angeles Do For You?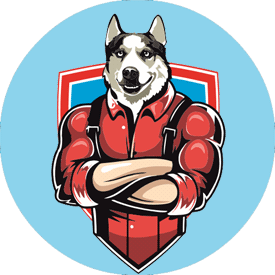 A reputable and professional local movers in Los Angeles company can help you pack your items safely, provide you with top quality packing supplies (not from the back of a grocery store!), pack the truck, unpack the truck and move the items to the appropriate room, and this is done by our team, so we get this done quickly! We hope that you give us a call, so we can help you take this major task off of your hands!  Call us today at 
323-413-5526
You can also
CLICK HERE
to learn more about our affordable moving services as well!
To get some more information about us or need directions to our office just click on the directions tab or read reviews tab where you will see 45 positive reviews!